Museums in Amsterdam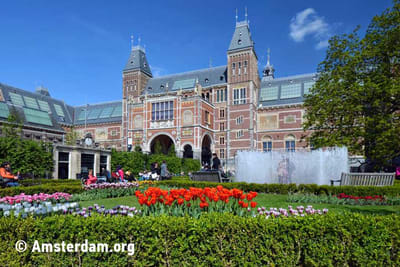 The city is home to more than 60 different museums. Therefore Amsterdam has the highest museum density in the world. There are galleries for almost every style and taste. From old masters to modern art. Several museums even belong to the absolute world class.
World-famous museums
The main tourist attractions of the city include world-famous museums. Amsterdam is a compact city, and within a short time you can see many beautiful things. At the Museumplein (Museum square) you will find the three most famous museums of Amsterdam. Each year they attract millions of visitors from all over the world. In addition to the wealth of prominent paintings from the Golden seventeenth century, you will find modern art, history, monarchy, printing press, film, theater and photography museums. Furthermore there's also several unique Dutch museums such as the Heineken Experience, the Houseboat Museum and the Museum of Bags and Purses. So, you have no excuse to get bored in the Dutch capital.
Most museums are open daily from 9am to 5pm. Exceptions are New Year's Day, and King's Day.