Food and Beverages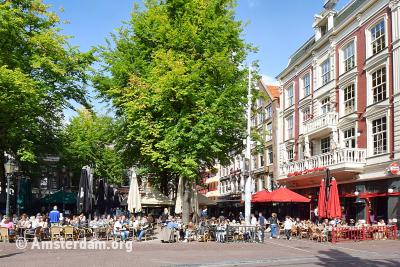 A hearty split pea soup, delicious pancakes, meaty croquettes, thick fries with real mayonnaise and a great variety of meat and potato dishes. These are just a few examples of the limited, yet delicious Dutch cuisine. Throughout the whole year there's fresh seafood available, such as herring, mussels and prawns. There has clearly been an Indonesian influence in the Dutch kitchen as well, with nasi goreng and satay sauce. You can find these kinds of dishes certainly just as often on the menu as the pure Dutch 'kibbeling' (fried cod) and 'poffertjes' (mini pancakes).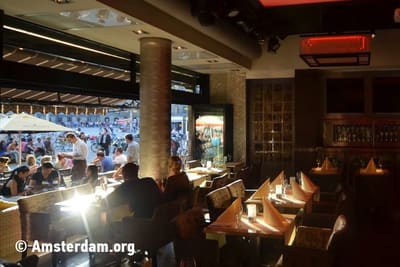 However, if you prefer not to eat any Dutch food, there's plenty of alternatives. Amsterdam is a cultural melting pot. Consequently, the city is also rich in foreign cuisines and restaurants. You can find restaurants and cafes that specialize in any cuisine you can think of.
Restaurants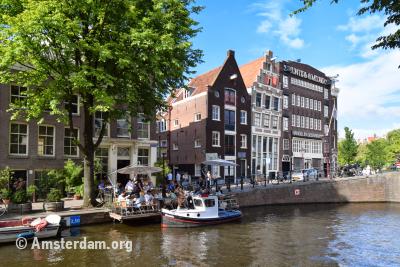 Whether it's Argentinean, Indian, Thai or quintessential Dutch dishes that you are looking for, look no further. Amsterdam features more than 1,000 restaurants for every taste, need, and budget, even for the most demanding tourist or local. Unlike the rest of Europe, vegetarians have come to the right place. Dining in this diverse and vibrant city can range from fast food to haute cuisine, where each kitchen is featured faithfully. The city boasts stylish and high quality restaurants, and traditional Amsterdam bars, Dutch pancake houses, steakhouses and seafood outlets ... the list goes on and on.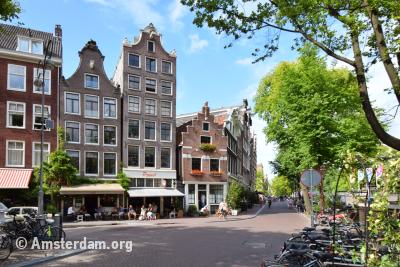 Try one of the many eateries on the Leidseplein, the Spui, the Jordaan, Chinatown, de Pijp, IJburg, the Haarlemmerstraat and the Nieuwmarkt. Wherever and whenever you want, you will undoubtedly leave Amsterdam satisfied.
Most restaurants are open in the morning, and breakfast is served until 10:00 am in many hotels and other eateries. The Dutch usually have lunch between 12:00 pm and 2:00 pm, and dinner around 5 pm to 8 pm. Although many restaurants close at 10:00 pm, there is a great variety of night restaurants, pubs, brown cafes, bars and takeaway restaurants, which still serve select hot and cold meals and snacks.
For an overview of information and opening hours of each restaurant in Amsterdam, please refer to the website: TheFork.nl and / or Eet.nu.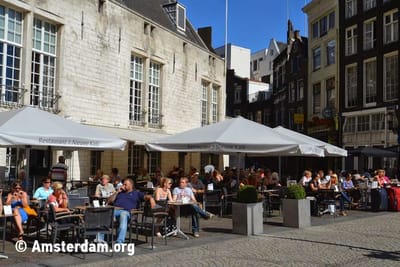 Cafes and bars
People who are looking for a quintessential Amsterdam experience should definitely pay a visit to a traditional bar in Amsterdam. These are so-called brown cafes. Why this charming cafes are called "brown" is pretty simple: cigarette smoke. Although that's indeed often the case, the walls are sometimes just painted brown. The interior appears a bit nostalgic and old-fashioned. There's usually wooden tables with a rugs as a tablecloth! On the walls are often some showpieces, and you can order a delicious cold beer from the bartender.
The most cozy cafes can be found on the Zeedijk, near Central Station, in the Jordaan district and the Utrechtsestraat. The Leidseplein and Rembrandtplein are also well known locations and is very popular among tourists.
Fast food
The Dutch like to eat fast food as well. Aside from the well known fast food chains, there's plenty of fried treats to be enjoyed from the many 'snackbars' in the city. In Brown Cafes and pubs you'll often get free snacks, served with croquettes balls (mini meat croquettes shaped like a ball), or cheese cubes and slices of liver sausage served with a strong mustard. Both delicacies taste delicious with a fine glass of Dutch beer (with two fingers of foam).