With kids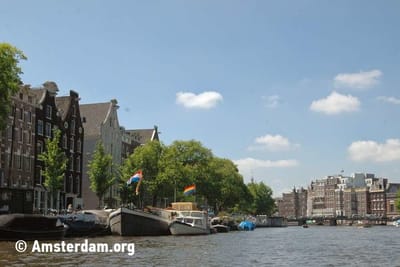 Amsterdam is also a great city for children! Are you a parent, grandparent or babysitter? The Dutch capital is a top destination for families. Whether the children are toddlers or teenagers. No other city offers so much fun, silly, informative, exciting and fascinating attractions like Amsterdam.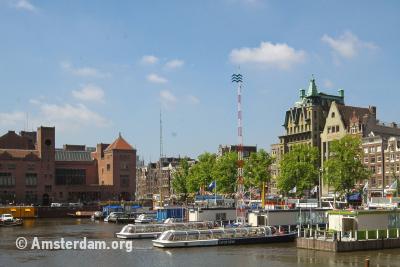 There are many special attractions just for children in the city, but also several museums offer special activities for kids. A number of museums even have a separate area geared toward the young visitors. So forget the deadly quit and dusty showrooms: these sites are filled with fun activities and do-it-yourself exhibitions. Your kids will have a blast, and even learn something from it as well.
A city for all ages
There are many fun things to do all over Europe, but there isn't a nicer and kid-friendlier city than Amsterdam. Almost the entire city, with the exception of the Red Light District of course, is very suitable for children. The city center of Amsterdam is compact, and you can pretty much explore the whole city easily on foot, or by public transportation.
Where else can you admire a palace built on 13,659 poles, take a pedal boat through the canals and come face to face with Johnny Depp? Where else can you see thousands of animals from the most exotic countries, scare yourself to death in a real dungeon and feed the pigeons on the Dam Square. Where else can you climb three churches in one day, take a ride in a vintage tram and look around a replica of a famous historical VOC ship of 1749? Where else can you take a boat tour through the canals, visit a working windmill and take the train to the largest airport in the Netherlands via a tunnel? And do not forget the world-class museums, historical treasures and outdoor activities such as tours, boating and biking.
In a child-friendly city like Amsterdam, there's no family that will be bored. If you want to stay an extra day in the Dutch capital, it isn't difficult to compile a fun program. The list below features some of the greatest tips to see and do. They are suitable for children of all ages.