Parking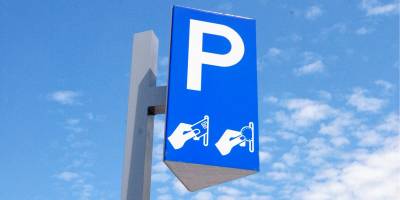 In Amsterdam it's paid parking almost everywhere. Each year, nearly one million visitors come to Amsterdam with their own cars. Before arriving in the city, take some time to acquaint yourself with the variety of parking options, as well as the rules and regulations.
Always park your car at official parking spots where there is a parking meter. In much of Amsterdam - especially within the canal ring - there is only public parking at official garages.
If it's necessary to leave your car in the centre, the P1 parking garage is conveniently located opposite Central Station. They offer considerable discounts if you book a space in advance.
Easy & affordable parking with Park & Ride
P+R (Park & Ride) is the cheap and smartest way for visitors to Amsterdam to park. These car parks are located on the outskirts of the city and have an excellent public transport connection. Public transport brings you right into the centre of Amsterdam in no time.
Parking in a P+R car park includes public transport to the centre of Amsterdam for a maximum of five people. Be sure to read all the instructions below before parking at a P+R location. In addition, we strongly advise you enter and exit the P+R locations during regular opening hours to ensure that you get the P+R discount rate.
Amsterdam by car
The city is a maze of one-way streets, narrow bridges and no-parking zones. This makes the city difficult to drive through. If you'd like to park you should put money in a parking machine or own a parking license or dispensation for your vehicle.
Rent a car
Although driving in Amsterdam is not recommended, car rental services are readily available at Schiphol Airport and in the city center along Overtoomstraat near Vondelpark. All major agencies are represented including Avis, Budget, Europcar, Hertz, National and Alamo. Driving and parking in the city can be a nightmare, but may be worth the hassle for those wishing to explore the countryside by car. Here is the list of car parks.
Locations