Shopping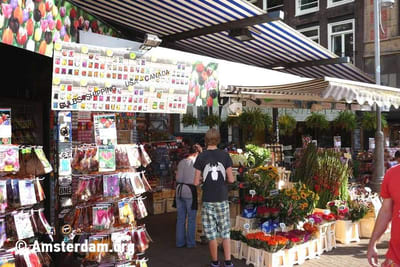 Amsterdam inspires even the most seasoned shopper. There's all kinds of things to do in the city, from large multiple story department stores, to small boutiques. In addition you will find all styles here, from Art Deco to modern Dutch designs.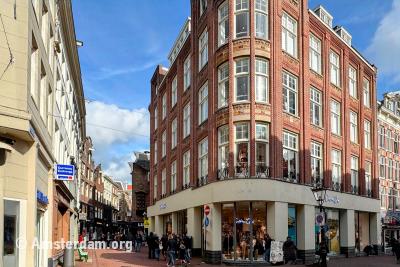 Almost the whole city center dates from the 17th century. Centuries ago, cities were much smaller, and even large European capitals such as Paris and London only had around a million residents. Amsterdam has retained its original size, and is now considered one of the smaller metropolises. Some people call Amsterdam the smallest of the big cities. This makes shopping in Amsterdam pleasant, because you can do everything on foot.
Amsterdam also has many small shops, each with their own foreign traders. The assortment is therefore much more extensive than in any other big city. Now the best shopping streets that Amsterdam has to offer:
Kalverstraat, Leidsestraat and Nieuwendijk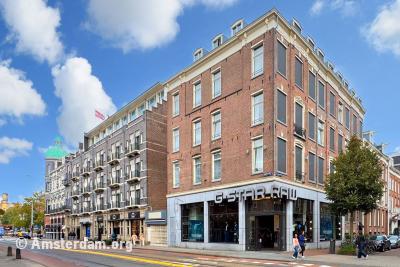 The two main shopping streets in the heart of Amsterdam are the Kalverstraat and Leidsestraat. Here you'll find the more exclusive shops. The clothing stores which you usually see in any big city can be found on the Kalverstraat, like H&M, Mexx, Zara and Miss Sixty. There's also several department stores.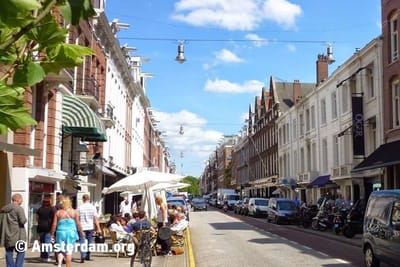 The Kalverstraat runs right through the city center. Probably the busiest of all shopping streets in Amsterdam. Many shops can be found that offer their products at competitive prices. As is often the case in Europe, this street is free of cars. Only shoppers are allowed here. There are two large shopping centers near the Kalverstraat: the Kalvertoren and the Magna Plaza. You will also find the prominent luxurious warehouse of the Netherlands: de Bijenkorf.
The northeastern part of Amsterdam's popular shopping district continues in the direction of the Dam. However, there the street has an entirely different name - it's called Nieuwendijk. This road makes a sharp turn to the left, and after an intersection you just continue shopping on another shopping street - the Haarlemmerstraat.
Haarlemmerstraat
Probably the youngest of the trendy shopping street in the city. It is less expensively priced, but with the same great variety of shops. Many shops are new, and sell their innovative products with a new retail formula. The average person who goes out shopping here is usually young and trendy. Haarlemmerstraat may seem very long, especially if you have already walked through the Kalverstraat and Nieuwendijk, but it's definitely worth it. Clothing, design, cosmetics, as well as curio shops may amaze you with their products. There are lots of nice cafes and restaurants where you can take a break from shopping.
Nine Streets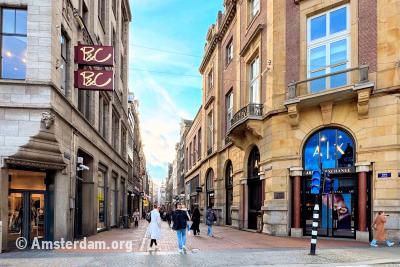 The historic canal belt of Amsterdam was divided up with nine small streets in the 17th century. These narrow streets cross the main canals near the Leidsestraat and the Jordaan district. There are many cozy restaurants, cafes, art galleries, jewelers, as well as boutique- and antique shops. You will find an exceptionally wide range of styles, trends and affordable things. This part of Amsterdam is therefore a true shopper's paradise.
The Museum District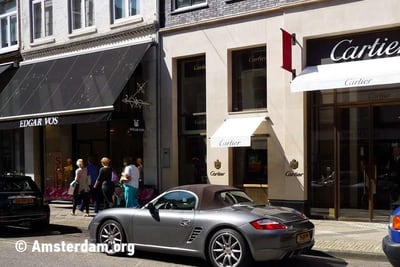 The Museum District of Amsterdam has many luxury boutiques and designer shops. The P.C. Hooftstraat is Amsterdam's main, and most exclusive shopping street. You can find almost any label, design and shop you can dream of in this relatively short street. Also in the Van Baerlestraat you will find several luxury shops.
P.C. Hooftstraat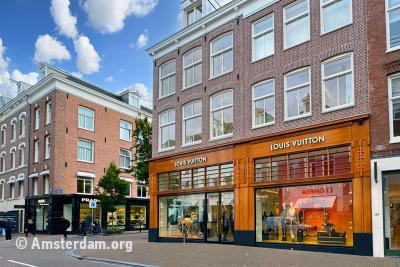 This is a shopping street in Amsterdam with modest architecture, but with the best shops in the city. This short street lies in the same district as the Rijksmuseum, the Stedelijk Museum and the Van Gogh Museum, parallel to the Paulus Potterstraat where the last two can be found. Do not miss out. Everything is expensive and very classy, but the offer is amazing: the world's best brands, luxury clothing, shoes and cosmetics. Almost nowhere else in Europe you will find such a small street where so many fancy cars are parked in a row. The P.C. Hooftstraat is a street that also has its own website: http://www.pchooftstraat.nl/
Cornelis Schuytstraat
At a short distance from the P.C. Hooftstraat, in a side street behind the Concert Hall, you will find the Cornelis Schuytstraat. This is a shopping center for people who live in this upper class part of town. Famous Dutch fashion designers, like Marlies Dekkers have shops in the Cornelis Schuytstraat. You can find everything you need: the best food quality, cosmetics, wines, but also the best flower shops of Amsterdam, various design and accessory shops, and a good cafe where you can have a tasty lunch. Christies Auction House is also around here, just like the Amsterdam Hilton hotel, where people like Yoko Ono and John Lennon stayed. All this is just a few hundred meters further down the road. It looks like John and Yoko made the wrong choice when they stayed in bed that whole time, because there's really so much to do in Amsterdam.
Beethovenstraat
An elegant street in Amsterdam South. You will find fashion, perfumeries, and the better confectioneries. Beethovenstraat is a fairly wide street, with large shop windows, and less crowded than other shopping areas. It is a great street to shop for luxury products. It is an excellent shopping street if you are looking for clothes, wines and chocolates. There's several places where you can have lunch. There is also a good Dutch cheese shop with delicious pastries.
Utrechtsestraat
A busy street located near the Rembrandtplein. Several specialty shops can be found in this street, all who have specialized so much that shopping is a true delight. Not only for design products and accessories, but also for shoes and clothes you've come to the right place. Probably also the best record stores of Amsterdam are located in this street. The street has narrow sidewalks, with trams passing by in the center, and noisy traffic, but the shops are quite and nice to walk through, and are close together. Several good restaurants and a very good wine shop is also located in this street.
Spiegelkwartier
The Spiegelkwartier became known as the place in Amsterdam for antiques and curiosities. The shops in the area here have a wide range of paintings, ceramics, glassware, jewelry, furniture, books and Art Deco.
Haarlemmerdijk
The Haarlemmerdijk is a fantastic shopping street. It is a pleasant, long street with shops that run all the way to the Central Station. It is very trendy and crowded, and you will find everything from shoes, designer clothing and vintage clothing to fine dining, interior design and souvenirs.
Notice
: Undefined variable: item_lijst in
/data/www/myrs.net/public_html/site_items_inline.php
on line
12
Warning
: count(): Parameter must be an array or an object that implements Countable in
/data/www/myrs.net/public_html/site_items_inline.php
on line
12