Van Gogh Museum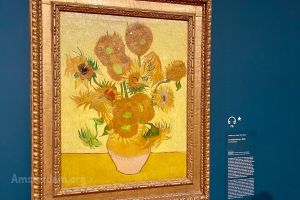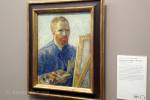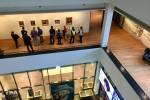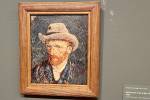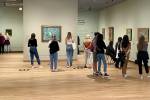 A tribute to one of the most influential figures in the history of Western art: Vincent van Gogh. This world-renowned museum attracts millions of visitors annually, delving deep into the life, art, and genius of this exceptional artist.
Highlights of the Collection
The Van Gogh Museum houses the largest collection of works by Vincent van Gogh in the world, with over 200 paintings, 500 drawings, and 700 letters. Some of the highlights include:
Sunflowers: One of Van Gogh's most iconic pieces, this vibrant painting of sunflowers in a vase is a must-see.

The Bedroom: An intimate look into Van Gogh's personal space in Arles, France.

Almond Blossom: Painted for his newborn nephew, this piece depicts the beauty and hope of blossoming branches against a clear blue sky.

Starry Night over the Rhône: A breathtaking nocturnal landscape featuring twinkling stars in the night sky above the Rhône River.

Self-portraits: The museum possesses an impressive series of self-portraits by the artist, giving visitors a profound insight into the evolution and emotions of Van Gogh throughout his life.
More than just Van Gogh
In addition to the extensive work of Van Gogh, the museum also showcases art from his contemporaries and friends, such as Paul Gauguin and Henri Toulouse-Lautrec, offering visitors a broader perspective of the 19th-century art world.
A Modern Architectural Marvel
The building of the Van Gogh Museum, designed by Gerrit Rietveld and later expanded by Kisho Kurokawa, merges modern architecture with the historical essence of the art collection.
Practical Information
Tickets: Purchase tickets online in advance to avoid queues and secure guaranteed entry.

Facilities: The museum features a bookstore, a café, and provides guided tours in multiple languages.
Visitor Tips
The museum is often less crowded in the early morning or late afternoon.

Consider taking an audio tour to gain deeper insights into the works and life of Van Gogh.

Book a Semi-Private tour to experience an intimate and in-depth exploration of Van Gogh's world. With a maximum of 8 guests per group, there's ample opportunity to ask questions and engage in conversation with an expert guide.
A visit to the Van Gogh Museum is not only a tribute to the artist but also a deep dive into the world of 19th-century art. It is an essential stop for any art enthusiast visiting Amsterdam.
Furthermore Van Gogh Museum is near the following sights: House of Bols (±60 m), Moco Museum (±70 m), Stedelijk Museum (±100 m), Diamond Museum (±125 m) & Rijksmuseum (±350 m).
For information:
Paulus Potterstraat 7, Amsterdam
tel. +31 205 705 200
web.
More information