Young adults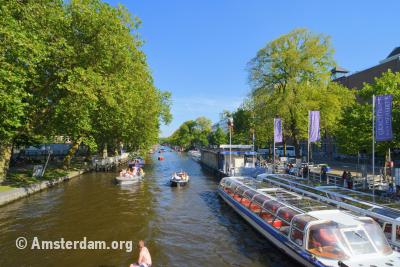 Amsterdam, the largest city of the Netherlands, is the coolest capital of Europe. It is a perfect stop during a backpacking trip and young people from across Europe come to Amsterdam for a long, fun packed weekend. Amsterdam has become Europe's fifth busiest tourist destination, despite the fact it is actually a pretty small city. Because of the many canals of Amsterdam, is also known as 'the Venice of the North'. Furthermore, there's not really a bad time to visit the city, but July and August are the months with the most beautiful weather.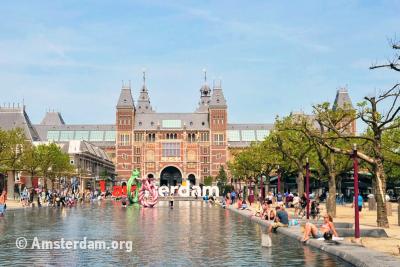 Vibrant and diverse city
It attracts tourists, especially young travelers, because it is known as a liberal city. A lively place of tolerance and diversity. Smoking a joint in public is permitted. Where else can you do that? Even prostitution is legalized in the Netherlands. In the famous Red Light District in Amsterdam, the 'oldest profession in the world' is actively and publicly conducted by hundreds of girls from behind the many windows. Furthermore, a trip to Amsterdam is not complete without having experienced its vibrant nightlife. The two main nightlife areas are Rembrandtplein and Leidseplein. This is where most young tourists usually end the day. Both squares are filled with bars, restaurants, clubs and lounges. The Reguliersdwarsstraat, where you will also find many other good bars, connects the two squares together.
With one of the world's busiest airports (Schiphol), there's plenty of cheap flights available to Amsterdam. Also the availability of a large number of hostels and budget hotels ensure that youngsters can inexpensively enjoy what the city has to offer: a rich culture, long history, UNESCO recognized canals, world famous Red Light District, historical architecture, extensive LGBT scene, splendid museums, hundreds of cannabis coffee shops, delicious food and drink, many festivals and of course the trendy nightlife. That's also why young people from all over the world enjoy the trendy and bustling Amsterdam.
There's really a lot of things to see and do in Amsterdam. The downtown area is so compact that almost everything is accessible on foot. Below is a list of the best sights and attractions for youngsters.