Attractions in Amsterdam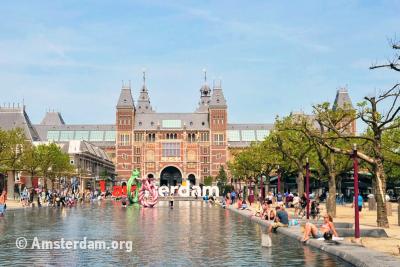 Something every visitor should do is take a stroll through the beautiful downtown area. The atmospheric canals of Amsterdam are the truly a hallmark of the city. The canals, dating from the seventeenth-century, are officially listed on the World Heritage List of UNESCO. But also the sight of the canal houses, historic buildings and beautiful bridges attract many tourists every year.
Compact historical city
In addition to the historic center, with its impressive buildings and a friendly atmosphere, there's many other attractions which puts Amsterdam on the map. Amsterdam offers dozens of attractions, sight seeings, world-class museums and over 7,000 national monuments. Most of them are within walking distance of each other. That's because the city center is very compact. This makes Amsterdam one of the few world cities where it's ideally suited for exploration on foot.
Throughout the city, attractions can be found for the whole family. During your city trip you simply won't have time to enjoy everything that Amsterdam has to offer. Therefore you'll find an overview below of the best attractions which you certainly may not miss during your stay.