Body Worlds - Attraction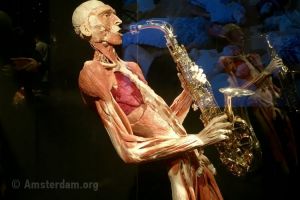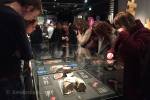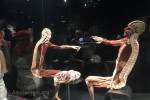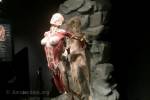 Dive into a fascinating exhibition that takes you on a journey through the human body. This unique exhibition, created by Dr. Gunther von Hagens, uses revolutionary preservation techniques to showcase real human bodies, providing visitors with a deep understanding of our anatomy and health.
What Can You Expect?
Educational Exhibition: Discover over 200 anatomical specimens of real human bodies, carefully preserved through plastination. This exhibition reveals the complexity, resilience, and vulnerability of the human body.
Theme 'Happiness': [i]Body Worlds in Amsterdam focuses on the theme of 'happiness' and its impact on our health. Learn how happiness affects us both physically and mentally.
Interactive Experiences: The exhibition offers an interactive experience where visitors can learn more about how their own bodies function and how to influence their health and happiness.
Suitable for All Ages: Body Worlds is an educational experience suitable for visitors of all ages, providing valuable insights into human anatomy and health science.

An Enriching Experience
Body Worlds Amsterdam not only offers a unique view of the human body but also raises awareness of how we can take care of ourselves. It is a must-visit for anyone interested in health, science, and the human body.
Experience the wonders of the human body at Body Worlds in Amsterdam!
Furthermore Body Worlds is near the following sights: Condom shop Het Gulden Vlies (±150 m), Yellow Bike Rental (±150 m), Hop on Hop off Amsterdam bustour (±175 m), Oude Kerk (Old Church) (±225 m) & Nieuwe Kerk (New Church) (±250 m).
For information:
Damrak 66, Amsterdam
web.
More information