Suggested itineraries
Whether you'll be spending one, two, three or more days in Amsterdam, this energetic city has plenty to offer to keep you busy. We'd like to share our recommendations with you to give you a clear idea of what the city can offer you.
One day in Amsterdam
1

Stromma Cruise

Amsterdam is all the more spectacular seen from the water. The #1 Canal Cruise in ...
2

Rijksmuseum

After ten years of rebuilding, renovation and restoration, the Rijksmuseum has opened its doors again. For the first ...
3

Van Gogh Museum

The Van Gogh Museum has the world's largest collection of paintings, drawings, and letters by famous Dutch painter ...
If you have one day to spend in Amsterdam, you could start with a tour of the canals by tourist boat. This will give you a general impression of the city. After the tour you could take a tour of the historic canal-side houses to experience the atmosphere and beautiful architecture of the Amsterdam in the Golden Century. You could grab a bite to eat and have a drink in one of the many characteristically Dutch pubs, or perhaps you'd like to try the local Dutch cuisine: fries and mayonnaise.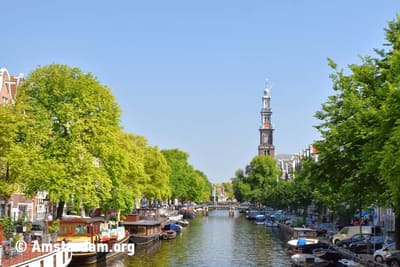 After lunch you could visit the Museumplein, where you'll find the Van Gogh Museum and the Rijksmuseum - two of the best museums in the world. Having admired the beautiful art exhibited at these museums, you'll feel revived after a relaxed visit to the nearby Vondelpark or a drink at the Leidseplein. If you have any energy left you could shop till you drop in Amsterdampopular shopping area which stretches from the Leidsestraat to the Kalverstraat.
Should you be in the mood for a delicious evening dinner afterwards, you could head towards Chinatown where you could visit one of the excellent Thai or Chinese restaurants this part of the city is renowned for. After finishing a wonderful meal, you could visit the Red Light District at night to explore this thrilling part of the city. The Red Light District and its atmosphere are considered among the most exciting places Europe has to offer. End this incredible day by visiting the numerous bars and clubs and finishing your day in style.