Flower Market - Sight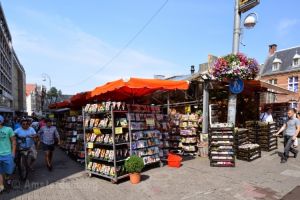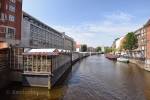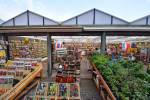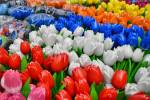 The Flower Market is a permanent market in Downtown Amsterdam. The market is located on the Singel, between Koningsplein and Muntplein. At this famous Dutch Flower Market, you will find a wide range of flowers, plants and flower bulbs. The Flower Market was founded in 1862. Since then it has become the best known Flower Market in the Netherlands.
The stalls are situated on boats in the canal. This is a tradition from the days when flowers and plants arrived to this market on a daily basis via the waterways and from outside the city. In recent decades, the flower market has increasingly become a tourist attraction, so the supply was adapted to this. So nowadays, many flower bulbs and souvenirs are sold as well.
Open daily from 9am to 5:30am (on Sundays from 11:00am).
Furthermore Flower Market is near the following sights: Blue°Amsterdam (±60 m), Torture Museum (±70 m), Cat Cabinet (±150 m), Dutch Costume Museum (±250 m) & Treasury of the City Archives (±250 m).
For information:
Singel 610-616, Amsterdam