Treasury of the City Archives - Museum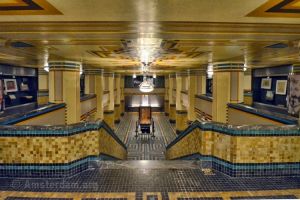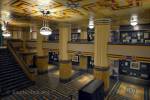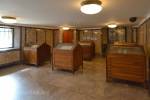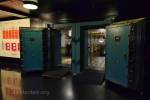 The impressive Treasury: the permanent and free exhibition of the Amsterdam City Archives. Explore the collection of historical documents and artifacts that are essential to the history of Amsterdam, including old city maps, rare drawings, and historic photos.
What can you expect?
Discover Great Personalities: Learn more about famous Amsterdammers like Rembrandt, Anne Frank and Johan Cruyff and their influence on history.
Medieval and Modern History: From the city's rise in the 13th century, the Golden Age, to today's vibrant multicultural metropolis. Learn about Amsterdam's role in the transatlantic slave trade, the persecution of Jews during World War II, the defiance of the Provo movement, and the squatter riots of the 80s.
Photo and Film Experience: Explore the photo gallery featuring works by photographic pioneers and modern digital artists, and view historical footage of Amsterdam in the Film Room.
Architectural Splendor: The City Archives is housed in the former building of the Nederlandsche Handel-Maatschappij, known as De Bazel, an architectural masterpiece from 1926 that is worth a visit in itself.
Impressive Interior: The Treasury, located in the basement, spans two floors. Behind the thick bank vault doors is a beautifully restored gold vault. This space itself is a sight to behold, with its exquisite Art Deco style reminiscent of an Egyptian tomb.
International Recognition: Recognized by the British newspaper The Guardian as one of the best free museums in Europe.

Practical Information:
Free Admission: The Treasury of the Amsterdam City Archives and the Film Room are free to enter.
Textual Explanations: Accompanying texts are available in both Dutch and English.
A Must-See for History Enthusiasts
A visit to the Treasury offers a unique opportunity to delve into the depths of Amsterdam's history and culture. This hidden gem in the heart of the city is a source of knowledge and inspiration for everyone.
Furthermore Treasury of the City Archives is near the following sights: Foam Photography Museum (±70 m), Museum van Loon (±125 m), Cat Cabinet (±125 m), Museum Geelvinck Hinlopen (±150 m) & Flower Market (±250 m).
For information:
Vijzelstraat 32, Amsterdam
tel. +31 202 511 511
web.
Website