Cat Cabinet - Museum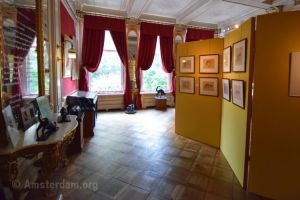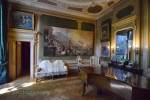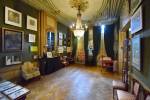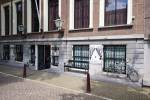 This small museum located in the old patrician house at the Herengracht in Amsterdam, in an area of town where today the banks and top attorneys have their offices, is entirely devoted to cats. Founded in 1990 by William Meijer, a wealthy Dutchman who in this way wanted to preserve the memory of his cat Tom also called after the American financier of the past - John Pierpont Morgan.
The Cat Cabinet specializes in art representing cats. There is an aura of specific sense humor not only in the theme of this museum, but also in a way this museum has been presented to the visitor. Sculptures, paintings, posters and books about the felines are exhibited in a serious, professional way - almost too serious not to provoke a smile on a visitors face. The museum often collaborates with the institutions of reputations as Rijksmuseum, Museum Van Gogh, Kunsthal. If we add that The Cat Cabinet published some years ago a wonderful Kat-alogus (Cat-a-logue), which is today a collector's item, you should feel the mood of this presentation.
The house De Kattenkabinet is located in could be a museum on its own. It has been built for William and Adrian van Loon in 1667, as one of the two identical houses standing opposite each other at Herengracht 497 and 498. A draw decided which of the houses belonged to which of the brothers, and it was William who got the house in which today the museum is to be found. Among the famous people who in the past stayed here were mayor of Amsterdam Jan Calkoen and an American president John Adams. Throughout its rich history the house has been several times rebuilt and redecorated, to be finally brought back to its full splendor by its present owner. And although most of its rich interior is dated only from the 19th century, it is still interesting to visit.
Five exquisite cats live at the museum premises. You will feel their fragrant presence since you enter the building. You may also realize that while the museum has been located on the two lower floors of the house, while on the upper its owner still resides. And if he is not in journey, you may accidentally meet him on the stairs.
Furthermore Cat Cabinet is near the following sights: Treasury of the City Archives (±125 m), Flower Market (±150 m), Foam Photography Museum (±200 m), Blue°Amsterdam (±200 m) & Torture Museum (±200 m).
For information:
Herengracht 497, Amsterdam
tel. +31 206 265 378
web.
Website