Torture Museum - Attraction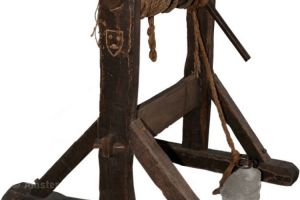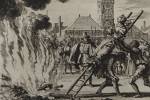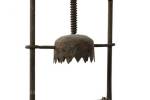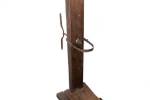 If you think your work is torture, your boss is a demon from hell and your relatives are the nasty Gremlins, then probably it is the right time for you to visit the Torture Museum Amsterdam. As you will find out that all your problems are just childish toys in comparison with what people encountered during the dark ages.
Being an attractive young girl could easily get you to the bonfire as a witch; Saint Inquisition could unsparingly consider you a heretic and sentence you to most atrocious tortures; if you don't want to know how delicate and fragile human body is – then forget about freedom of speech and of will…
We don't recommend this tour to sensitive people. As you will feell the hair moving on your head while exploring the most atrocious instruments of justice from all parts of Europe, from the Pillory to the Guillotine, from the Skull Cracker to the Hanging cages…
Public punishments were a sort of entertainment and an appalling lesson for the crowd, sometimes it was exercised for mere embarrassment, sometimes – as a correction procedure for the misbehaviors.
Furthermore Torture Museum is near the following sights: Blue°Amsterdam (±40 m), Flower Market (±70 m), Dutch Costume Museum (±200 m), Cat Cabinet (±200 m) & Begijnhof (±200 m).
For information:
Book tickets online
Singel 449, Amsterdam
web.
More information
Location