Blue°Amsterdam - Observation point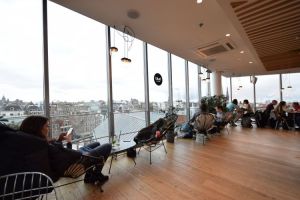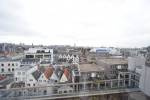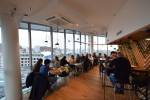 Blue°Amsterdam is a café and restaurant with an amazing 360-degree view of the city.
Located in a futuristic glass tower in the middle of the city centre, Blue offers a a view of Amsterdam you have never seen before. A lot of Amsterdam's highlights can be seen from here: Rijksmuseum, Munttoren, Zuiderkerk, Westerkerk, Carré theatre, Central Station, Royal Palace on Dam square and the flowermarket. Take the glass elevator to the third floor and have a look around. Every trip to Amsterdam should start at Blue!
Blue°Amsterdam is located at the top of the Kalvertoren shopping centre on Kalverstraat quite close to Muntplein.
Furthermore Blue°Amsterdam is near the following sights: Torture Museum (±40 m), Flower Market (±60 m), Cat Cabinet (±200 m), Rederij P. Kooij (±200 m) & Allard Pierson Museum (±200 m).
For information:
Singel 457, Amsterdam
web.
Website