Allard Pierson Museum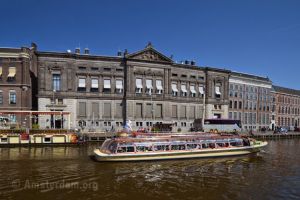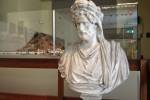 The Allard Pierson Museum, part of the Department of Mediterranean Archaeology at the University of Amsterdam, houses a collection of Mediterranean antiquities and artefacts and is devoted to placing the sources of Western tradition and culture in an accessible historical perspective.
The archaeological collection is permanently on view here, though the frequent temporary and visiting exhibits are more likely to have truly memorable pieces. In the recently installed Egyptian department you can see a model of the Pyramid of Cheops and other pyramids at Giza, and mummies and funerary and ritual objects; a computer prints out your name in hieroglyphics. Ancient Greece, Rome, Etruria, and Cyprus are among the best represented of other cultures, with pottery, sculpture, glassware, jewelry, coins, and household objects.
The name of the Allard Pierson Museum derives from the first professor Classical Archaeology at the Universiteit van Amsterdam, Allard Pierson. This former clergyman, was invited in 1877 to occupy the chair of Aesthetics, Art History and Modern Languages at the newly founded university. His passion for antiquity, fuelled by his travels to the Mediterranean area, led to his collecting plaster casts. However, this private collection was not even approaching a real museum.
Furthermore Allard Pierson Museum is near the following sights: Rederij P. Kooij (±20 m), Dungeon Amsterdam (±150 m), Civic Guards Gallery (±175 m), Begijnhof (±200 m) & Blue°Amsterdam (±200 m).
For information:
Oude Turfmarkt 127, Amsterdam
tel. +31 205 252 556
web.
Website