Civic Guards Gallery - Museum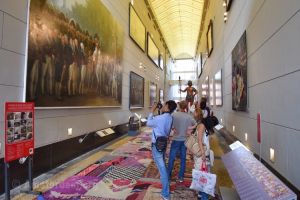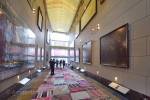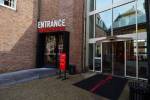 This managed by the Historical Museum of Amsterdam gallery of the old portaits of the wealhty citizens of Amsterdam, is free an easily accessible. You may enter it from the most busy commercial street – Kalverstraat, during your visit to the Amsterdam Historical Museum or from the quiet courtyard of Begijnhof.
The exhibit is not very big, but leaves a lasting impression. Here are the wealthy citizens of the city who traditionally belonged to the Civic Guard and spent their free times on a shooting range practicing their musket shooting abilities. Usually this has been mainly a social occasion to meet, talk and drink beer. Here are the governors of the hospital during the meeting and their noble wifes on as members of the charity societies.
These portraits were commisiond each year to commemorate the work of the people on them represented. Each of the citizens had to pay for its praesence on the apinting. This usually high fee, in a natural way eliminated less important citizens from these group portraits.
Great masters as Hals or Rembrandt were competeing for these orders and Rembrandt's most famous "Night Watch" (now at the Rijksmuseum) was in fact at its origins a gruoup portrait of the city musketeers, painted to decorate the wall of the city biggest shootng range De Doelen (English Targets).
Furthermore Civic Guards Gallery is near the following sights: Dungeon Amsterdam (±50 m), Rederij P. Kooij (±175 m), Allard Pierson Museum (±175 m), Begijnhof (±200 m) & Yab Yum Unlocked (±200 m).
For information:
Kalverstraat 92, Amsterdam