Ripley's Believe It or Not! - Attraction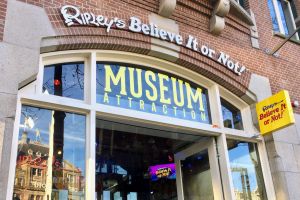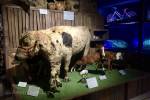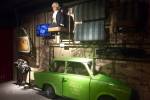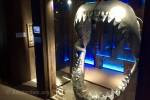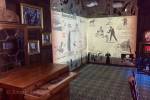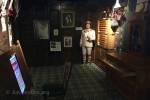 Experience the unique attractions on the 5 unbelievable floors at Ripley's Believe It or Not! The attraction 2000 square meter big, divided across 19 unique galleries, astonishes visitors from all over the world.
The fascinating, incredible and interactive exhibitions, with more than 500 objects ensure entertainment for the whole family: a part of the Berlin wall for example, or a real shrunken human head, a 7 meter tall robot, made from car parts, a Peel car, the smallest car in the world and so much more! In Ripley's 5D moving theater it's as if you were inside a movie. The top floor has our lounge, where you can enjoy the view over the square. And don't forget to hop in Mister Ripley's boot and visit the shooting gallery while you're at it! The unguided tours in which you can look around at your own speed allow you to optimally enjoy the weirdest attraction in Amsterdam.
Ever since Robert Ripley opened his first cabinet of curiosities in Chicago in 1933, Ripley's bizarre and often unbelievable events and expositions have become a world-famous phenomenon. With museums all over the world who share a single goal: to show you the weirdest and most remarkable aspects of life – from science to folklore. The interactive museum has opened its doors on the Dam and is suited for both young and old.
Furthermore Ripley's Believe It or Not! is near the following sights: Madame Tussauds (±70 m), Royal Palace on Dam Square (±175 m), Condom shop Het Gulden Vlies (±200 m), Nieuwe Kerk (New Church) (±200 m) & Hash, Marihuana & Hemp Museum (±225 m).
For information:
Dam 21, Amsterdam
web.
More information