Hash, Marihuana & Hemp Museum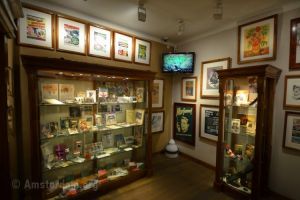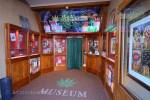 From cultivation to consumption, from ancient ritual to modern medicine, every aspect of cannabis in human culture is represented in some way. The Hash Marihuana & Hemp Museum collection consists of over 12,000 cannabis related items.
During your visit to the museums in Amsterdam you can see, for example: unique old master paintings by contemporaries of Rembrandt, antique devices used for hemp processing, botanical prints depicting marihuana and industrial hemp, atmospheric photo's of hash making in various cultures, pipes from all over the world, nineteenth century medicinal cannabis bottles, rare reefer madness books from the fifties, hemp ropes, old and modern textiles, pop culture paraphernalia (think of Cheech & Chong), state of the art bioplastic made of hemp fiber, etc. etc. Prepare to be staggered by the enormous scope of the collection.
The Hash Marihuana & Hemp Museum in Amsterdam is the oldest and most important museum in the world dedicated to Cannabis Sativa L., also known as hemp or marijuana. The museum manages and exhibits a unique collection that encompasses all aspects of cannabis, functions as a knowledge centre, facilitates scientific research and plays an important informative role.
Furthermore Hash, Marihuana & Hemp Museum is near the following sights: Condom shop Het Gulden Vlies (±225 m), Ripley's Believe It or Not! (±225 m), Red Light Secrets, Museum of Prostitution (±250 m), Oude Kerk (Old Church) (±300 m) & Madame Tussauds (±300 m).
For information:
Oudezijds Achterburgwal 148, Amsterdam
tel. +31 206 235 961
web.
More information