Dungeon Amsterdam - Attraction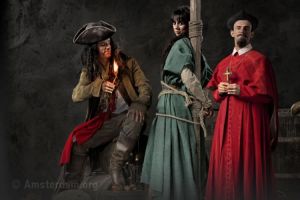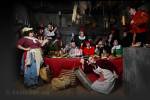 Dive into the creepy and thrilling world of The Amsterdam Dungeon, a unique attraction in the heart of the city. This experience brings the dark history of the city to life with an exciting blend of actors, special effects, and theatrical performances.
What Can You Expect?
Interactive Shows: Get ready for an exhilarating journey through the dark history of Amsterdam. Each show at The Amsterdam Dungeon is unique as it is partly performed by professional actors who take you on an unforgettable journey through time.
History and Horror: Experience stories of witch burnings, the plague, and the dark days of the Inquisition. The Amsterdam Dungeon offers a unique glimpse into the most terrifying moments of Dutch history.
Historical Location: The Amsterdam Dungeon is housed in a former church, just a short walk from the Dam. The building exudes history, with its historical statues, massive pillars, and grand organ, creating a eerie atmosphere.
Sensational Experience: Don't be startled by the dead coming back to life in this sensational attraction! Experience various rooms with actors in a spine-chilling adventure. Enter, among other things, the 17th-century VOC ship and enjoy 'The Reaper Drop Ride,' where the Grim Reaper takes you on a journey into the depths of despair and fear.

An Exciting Adventure
Have a spooktacular time at The Amsterdam Dungeon and discover the dark side of Dutch history. Do you dare?
Furthermore Dungeon Amsterdam is near the following sights: Civic Guards Gallery (±50 m), Rederij P. Kooij (±125 m), Allard Pierson Museum (±150 m), Begijnhof (±200 m) & Yab Yum Unlocked (±250 m).
For information:
Rokin 78, Amsterdam
web.
More information