Stedelijk Museum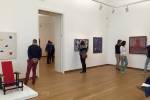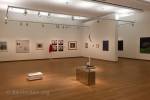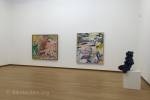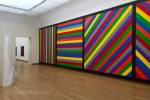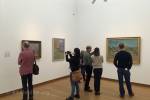 An international institute dedicated to modern and contemporary art and design. The museum offers a rich collection of innovative and influential works.
What Can You Expect?
Exceptional Collections: Admire works by great artists such as Vincent van Gogh, Wassily Kandinsky, and Kazimir Malevich.
Top Attractions: A collection of modern art from the 20th and 21st centuries, including an extensive collection of design objects such as furniture, jewelry, and industrial designs:
- Icons by Karel Appel, Marc Chagall, Charley Toorop, Willem de Kooning, Ernst Ludwig Kirchner, Andy Warhol, Jeff Koons, and many others.
- The design collection featuring renowned names like Joseph Hoffmann, Gerrit Rietveld, and Tapio Wirkkala.
- The photography department with an impressive collection of historical and contemporary photos.
Impressive Exhibitions: Regularly changing exhibitions of contemporary art, photography, design, and graphic design.
Architectural Landmark: The museum building itself is an architectural masterpiece, known for its innovative and contemporary design, including the striking new wing.

For Modern Art and Design Enthusiasts
Visit the Stedelijk Museum in Amsterdam for an in-depth look into the world of modern art and design, and be inspired by the many facets of these captivating art forms.
Furthermore Stedelijk Museum is near the following sights: Moco Museum (±80 m), Van Gogh Museum (±100 m), House of Bols: Cocktail & Genever Experience (±125 m), Diamond Museum (±150 m) & Gardens of the Rijksmuseum (±300 m).
For information:
Museumplein, Amsterdam
web.
More information