Heineken Experience - Attraction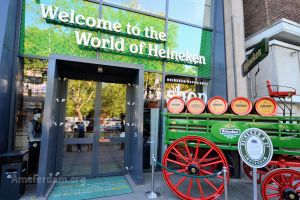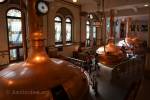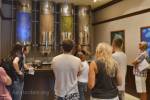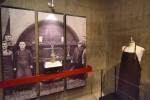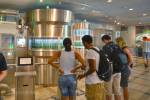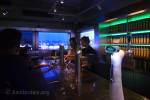 The world-famous Heineken brewery, opened in 1867, has today been transformed into the Heineken Experience - a must-see attraction in the heart of Amsterdam. This immersive, semi-guided attraction in the old Heineken brewery is a mecca for beer enthusiasts and an iconic Amsterdam experience.
What Can You Expect?
Historic Brewery: Begin your tour through historic brewing halls, complete with authentic 18th-century wooden and copper machinery, and discover how Heineken has evolved over the years.
Interactive Experiences: Explore exciting interactive games from global brand sponsors such as Formula 1, James Bond, UEFA Champions League, and the Rugby World Cup.
Learn and Taste: Find out exactly what's in each bottle of Heineken by tasting, touching, and smelling the key ingredients. First separately, then together - all for the sake of science!
Immersive Exhibitions: Experience what it's like to be a beer bottle for a day and immerse yourself in a fully immersive light show that mimics the journey of a beer bottle to a thirsty mouth.
Beer Tastings: Your ticket includes various tastings and complimentary beer. Wrap up the day with a small beer tasting during your tour, followed by two free beers at the trendy, atmospheric bar.
A Must-See for Beer Enthusiasts
The Heineken Experience is an unforgettable attraction for anyone interested in the art of brewing, the history of one of the world's most iconic beer brands, and the unique experience of interactive exhibitions.
Practical Information:
Accessibility: The Heineken Experience is located on Stadhouderskade in the center of Amsterdam. It is easily accessible by public transportation, bicycle, or on foot.
Tickets: Advance online reservation is recommended. Popular time slots sell out quickly.
Minimum Age 18: Please note that children and minors (under 18) are not admitted.
The Heineken Experience is an immersive and educational experience that takes you on a journey through the fascinating world of Heineken. From historic brewing techniques to modern marketing, this experience will not only make you understand the international language of beer but also speak it.
Cheers to an unforgettable adventure at the Heineken Experience, Amsterdam!
Furthermore Heineken Experience is near the following sights: Blue Boat Company (±20 m), Albert Cuyp Market (±350 m), Gardens of the Rijksmuseum (±400 m), Rijksmuseum (±450 m) & Diamond Museum (±650 m).
For information:
Stadhouderskade 78, Amsterdam
tel. +31 205 239 222
web.
More information