Xtracold Icebar - Attraction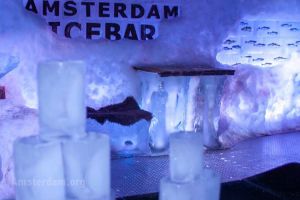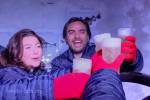 Visit the coolest bar in Amsterdam, the Xtracold Icebar. You will enter the cosy and relaxing lounge bar, with a nice warm temperature. In this part of the bar you can have a drink or get something to eat. At the back of the bar you will find a separate space, the Xtracold Icebar. In this bar the temperatures can drop to less than -10°C! Don't worry, you will not freeze. The friendly staff will offer you special clothing that can withstand such extreme temperatures!
4D Ice Experience
Experience the beautiful statues that are made from ice! Even the bar is made from ice!
You can also take a journey through extreme icy landscapes in the 4D Ice Experience with your 3D glasses. Enjoy this adventure while drinking a home made cocktail that is included in your ticket. And of course it will be served in a glass made of ice!
Furthermore Xtracold Icebar is near the following sights: Our House Amsterdam (±60 m), Normaal Amsterdams Peil (±125 m), Willet-Holthuysen Museum (±125 m), H'ART Museum (±150 m) & Amsterdam Museum (±200 m).
For information:
Amstel 194-196, Amsterdam
tel. +31 203 205 700
web.
More information