H'ART Museum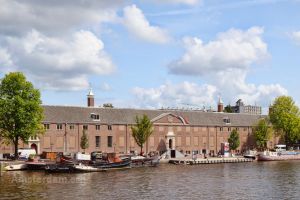 A unique international art collective comprising world-renowned institutions such as the British Museum in London, the Centre Pompidou in Paris, and the Smithsonian American Art Museum (SAAM) in Washington, DC.
Furthermore H'ART Museum is near the following sights: Amsterdam Museum (±60 m), Xtracold Icebar (±150 m), Jewish Museum (±175 m), Our House Amsterdam (±175 m) & Jewish Museum junior (±175 m).
For information:
Nieuwe Herengracht 14, Amsterdam
tel. +31 205 308 755
web.
Website