Jewish Museum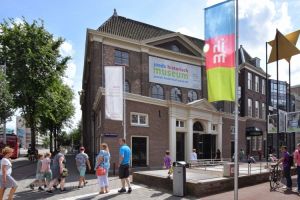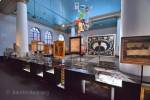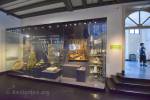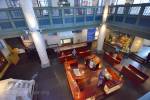 The Jewish influence on Dutch history is not limited to Anna Frank's diaries. It's a profound layer in art and culture that intertwines with Dutch traditions and lifestyle. Learn everything about the Jewish history at the Jewish Museum Amsterdam.
Jewish history at the Jewish Museum Amsterdam
The museum displays over 30,000 works of art, historical objects and documents throughout the 800 years of Jewish presence on this territory. Among them you will find Charlotte Solomon's works, trace the tormented history of repressions and prosecutions during the WWII. The exhibition shows examples of highly successful Jewish business in Dutch commerce and gives the insight into rich and comprehensive Jewish religion.
The aim of the museum is to provide a retrospective of Jewish life, development of Jewish art and culture in the Netherlands, Jewish lifestyle and traditions.
Furthermore Jewish Museum is near the following sights: Jewish Museum junior (±20 m), Portuguese Synagogue (±60 m), Hermitage Amsterdam (±175 m), Amsterdam Museum (±200 m) & Gassan Diamonds (±225 m).
For information:
Nieuwe Amstelstraat 1, Amsterdam
tel. +31 205 310 310
web.
More information