Portuguese Synagogue - Museum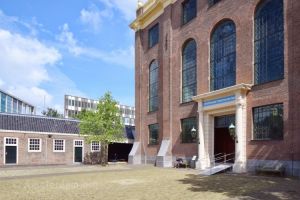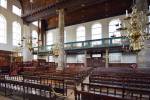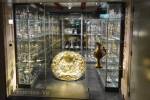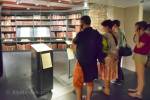 Beautiful ritual objects, seventeenth-century prints and paintings and by a Unesco protected library. The Portuguese Synagogue houses one of the most special Jewish heritage collections in the world.

From the end of the sixteenth century, Jews of Spanish and Portuguese origin (Sephardic Jews) came to the flourishing trade city of Amsterdam. Since the elimination, and forced conversion to Catholicism of Jews in Spain and Portugal in 1492 and 1497, and particularly after the imposition of the new Inquisition of 'new' Jews and Christians, a safe life was no longer possible for Jews in these countries.

Especially the upper class of the Jewish population, with international contacts, fled the Iberian Peninsula and left for Italy, Morocco, the Ottoman Empire, Southern France and the Southern Netherlands, where they established Jewish communities or joined existing communities. From the end of the sixteenth century, Amsterdam was a good new home where 'foreigners' could settle peacefully.
Furthermore Portuguese Synagogue is near the following sights: JHM Children's Museum (±40 m), Jewish Historical Museum (±60 m), Gassan Diamonds (±225 m), Hermitage Amsterdam (±225 m) & Amsterdam Museum (±225 m).
For information:
Mr. Visserplein 3, Amsterdam
tel. +31 205 310 380
web.
Website
Location