Portuguese Synagogue - Museum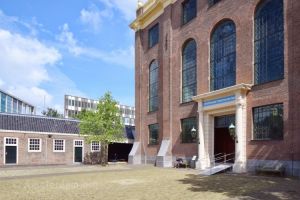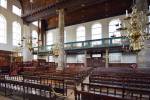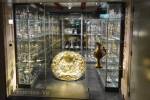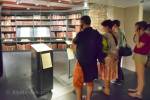 In the heart of Amsterdam stands the impressive Portuguese Synagogue, a monument of religious and historical significance. This majestic building, dating back to the 17th century, is a symbol of the rich history of the Jewish community in the Netherlands.
What to Expect at the Portuguese Synagogue?
Architectural Grandeur: Admire the imposing architecture of the synagogue, with its high ceilings, large arched windows, and the authentic wooden floor covered in sand.
Historical Interior: The interior of the synagogue has remained largely unchanged since the 17th century, providing visitors with a unique glimpse into history.
Centuries-Old Library: Visit the Ets Haim library, the world's oldest continuously operating Jewish library, with an unparalleled collection of historical texts.
Cultural Heritage: Discover the rich history of the Jewish community in Amsterdam through various exhibitions and cultural artifacts.
Highlights: Highlights of the Portuguese Synagogue include:
- The beautiful Holy Ark, where the Torah scrolls are kept.
- The impressive brass chandeliers that lend a magical atmosphere to the interior.
- The collection of historical Jewish ritual objects.
- The serene courtyard, an oasis of tranquility in the bustling city center.

Experience the Peace and Splendor of the Portuguese Synagogue
The Portuguese Synagogue offers a fascinating insight into Jewish culture and history and is suitable for anyone interested in religious and historical sites.
Furthermore Portuguese Synagogue is near the following sights: Jewish Museum junior (±40 m), Jewish Museum (±60 m), Gassan Diamonds (±225 m), H'ART Museum (±225 m) & Amsterdam Museum (±225 m).
For information:
Mr. Visserplein 3, Amsterdam
tel. +31 205 310 380
web.
Website