Hortus Botanicus - Museum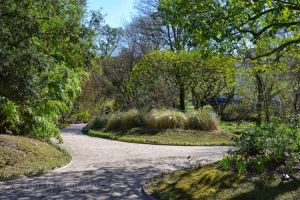 The Hortus Botanicus in Amsterdam is one of the oldest botanical gardens in the world. The garden is located in the center of the city. It is a beautiful, intimate garden with an extraordinary collection of plants. Situated in the middle of the busy city life of Amsterdam, the Hortus is truly an oasis of serenity; a flowery breath of fresh air in between the hustle and bustle of the city.

The garden invites to hiking, observing and enjoying. Viewing flowers, smelling spices, looking up names of plants, sitting in the sun - or in the shadow - or on the most beautiful terrace of Amsterdam, in the middle of all the exotic potted plants, enjoying a delicious lunch. It's all possible.

The Hortus is open every day from 10am to 5pm.
Furthermore Hortus Botanicus is near the following sights: Trade Unions Museum (±175 m), Portuguese Synagogue (±250 m), Artis Royal Zoo (±300 m), Jewish Museum junior (±300 m) & Micropia (±300 m).
For information:
Plantage Middenlaan 2a, Amsterdam
tel. +31 206 259 021
web.
Website