Gassan Diamonds - Guided tour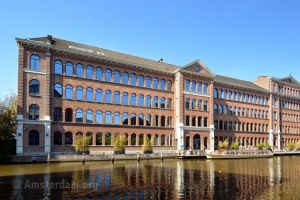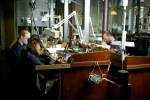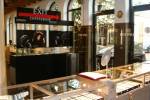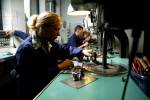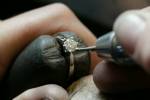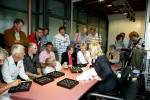 Amsterdam has been known worldwide as the 'City of Diamonds' for four hundred years. For instance the 'brilliant' is a typical Amsterdam cut of diamond which is sometimes just referred to as the 'Amsterdam Cut'. For those who want to know everything about carats, colors, brightness, cuts and shapes (and also something about the history of this craftsmanship from Amsterdam) can visit Gassan Diamonds for a free tour. There are guided tours available daily in more than 27 languages from 9am till 5pm. On request, it's also possible to visit the diamond cutting company outside opening hours.

The Amsterdam diamond company Gassan Diamonds is located in a former steam-driven diamond factory. In this monumental building you can look over the shoulder of the diamond cutters, while a tour guide tells you all about the diamond processing. Experience the thrill of the diamond polishing process at Gassan Diamonds. Get to know the process and all its facets. Experience the excitement of over 425 years of craftsmanship and tradition. Of course you can also buy the world-famous 'Amsterdam Cut' here, and Gassan's own cut, the Gassan 121 with 121 facets.

During your visit to Gassan Diamonds, you can buy diamonds for yourself or a loved one. They offer an impressive range of products. Goldsmiths are ready to immediately set the diamond of your choice. You can also choose from the coveted jewel collection. The most exclusive and extensive collection in the Netherlands!
Furthermore Gassan Diamonds is near the following sights: Rembrandt House (±175 m), Portuguese Synagogue (±225 m), Jewish Historical Museum (±225 m), JHM Children's Museum (±225 m) & Normaal Amsterdams Peil (±300 m).
For information:
Nieuwe Uilenburgerstraat 173-175, Amsterdam
tel. +31 206 225 3
web.
Website
Location