Houseboat Museum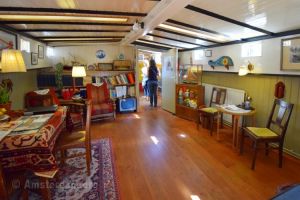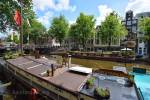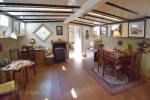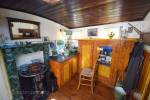 The Houseboat Museum gives you the unique chance to experience the life on board of a real houseboat. Moreover, this is the only Houseboat Museum in the world!
On board you can see how this authentic barge was converted to a comfortable houseboat, provided with authentic skipper's quarters with sleeping bunk, sizable livingroom, kitchen and bathroom. You shall be dumbfounded at the space and comfort on board.
The vessel on which the houseboatmuseum is reconverted was built in 1914 and bore the name Hendrika Maria ever since. In those days the ship was propelled by sail.
The original vessel was engaged in transporting sand, gravel and coal until the ninteen-sixties. Thereafter the Hendrika Maria was converted into a houseboat in such a way as to maintain the historic outer appearance in being. The vessel has actually been lived in for about twenty years. Even though it is now no longer lived in, it seems though as if the residents just popped out to do the shopping. The houseboat museum is a living museum where one can poke about and sit where one wills.
In at least thirteen languages, there is a discriptive booklet with which you can find your own way around the boat.
Furthermore Houseboat Museum is near the following sights: Museum of the Canals (±350 m), Yab Yum Unlocked (±450 m), Dutch Costume Museum (±500 m), Begijnhof (±500 m) & Anne Frank House (±550 m).
For information:
Prinsengracht opposite no. 296, Amsterdam
tel. +31 204 270 750
web.
Website