Southern canal route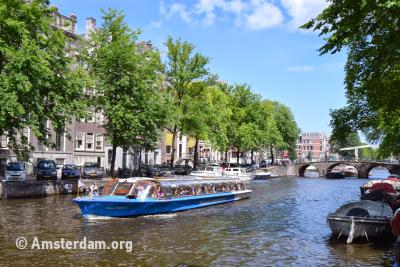 The Amsterdam canal belt was constructed in several phases. The construction of the southern canal belt lasted considerably longer than the first part. The original plan was to extend the canal belt to the east side of the Amstel. The Nieuwe Herengracht is this the only completed canal from this project. The Southern canal belt is adjacent to the south side of the Spiegelkwartier.
The southern canal belt offers a magnificent view of the Amstel on the east side. From the quay you have a beautiful view of the Hermitage. The 'Magere Brug' (Skinny Bridge) can be seen from here as well. This picturesque wooden drawbridge was built around 1670 over the Amstel river.
Below are three different routes for viewing the best and also free sight seeings on the canals of Amsterdam. Other city centre routes are: Old city center route and Western canal route.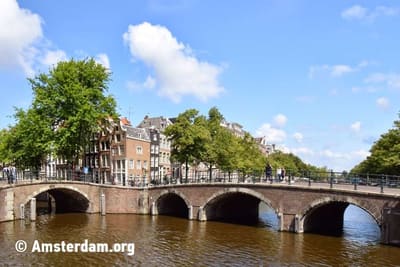 Southern canal route (1660 - 1700)
Herengracht 386;
Museum of the Canals.
Singel 610; 1883
Flower Market is the most famous traditional market of Amsterdam.
Gouden Bocht; 1664
On the Herengracht, between the Leidsestraat and the Vijzelstraat you can find the most beautiful canal houses of Amsterdam.
Keizersgracht 606-608; 1731
Zwaan (Swan) is the highest neck gabled twin building of Amsterdam.
Reguliersgracht-Herengracht;
On the corner of Reguliersgracht-Herengracht, you can see 15 bridges simultaneously.
Reguliersgracht 39;
A great example of a forward sloped building.
Magere Brug; 1934
Magere Brug (Skinny Bridge) is one of the most picturesque bridges in Amsterdam. At night the bridge is romantically lit.
Map
Get Directions