Hermitage Amsterdam - Museum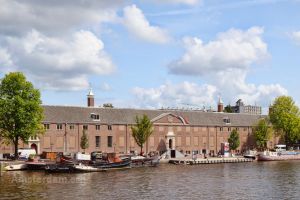 The Hermitage building is open and houses other museum collections; the Amsterdam Museum and Museum of the Mind | Outsider Art. There is also space for smaller exhibitions such as the annual winner of the ABN AMRO Art Prize. We take pride in doing business in a sustainable manner, sharing facilities and working together and – supported by the business community and private individuals – financing our activities with our own resources. We see talent development as an essential task. With the Hermitage for Children we continuously offer art education through which every child can discover their artistic talent.
Furthermore Hermitage Amsterdam is near the following sights: Amsterdam Museum (±60 m), Xtracold Icebar (±150 m), Jewish Historical Museum (±175 m), Our House Amsterdam (±175 m) & JHM Children's Museum (±175 m).
For information:
Nieuwe Herengracht 14, Amsterdam
tel. +31 205 308 755
web.
Website
Location