Escape - Nightlife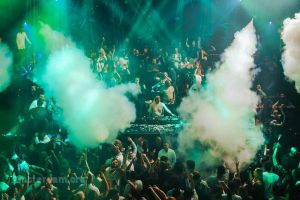 This is one of Amsterdam's largest and most popular clubs, but it quite rented out for events, so be sure to check to see what's happening before you just show up at the door. This place can easily accommodate 2,000 + partiers, but there is still likely to be a line to get in and an extremely meticulously doorman who decides who gains entrance into Paradise and who can go to... Well, you get the picture. Think 'New York's very famous 'studio 54' and you'll know what we're talking about.
Open from Thursday through Sunday from 11pm till 4am.
Furthermore Escape is near the following catering: Club Claire (±30 m), AIR (±200 m), ABE club & lounge (±225 m), Paradiso (±950 m) & Jimmy Woo (±950 m).
For information:
Book tickets online
Rembrandtplein 11, Amsterdam
web.
More information