Maritime Museum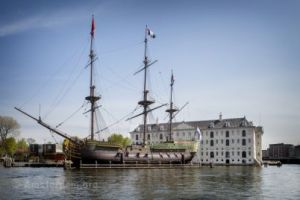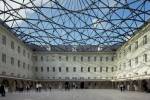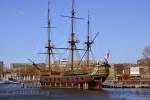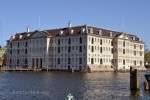 The Maritime Museum in Amsterdam is a treasure trove of maritime history. This museum takes you on a journey through 500 years of Dutch maritime history and offers one of the world's largest maritime collections.
What Can You Expect?
Extensive Maritime Collections: Be inspired by one of the world's largest collections of maritime artworks and art.
Replica of the East Indiaman 'Amsterdam': Step aboard a meticulously recreated replica of the 'Amsterdam,' a VOC ship from 1749, and experience life on board.
Interactive Exhibitions and Activities: Join in fun and educational interactive exhibitions and activities, perfect for the whole family.
Virtual Reality Experience: Take a virtual reality journey to the Golden Age and experience the vibrant life in a city and harbor area at the beginning of the 17th century.
Impressive Historic Building: Also, admire the impressive historic building dating back to 1656. Originally built as a warehouse for the Admiralty, it is now a fascinating place full of history, architectural beauty, and a sight to behold.
Dive into the Golden Age: Enter a ship from the Dutch Golden Age, view lifelike displays about seafaring, fire a cannon, or relax in a sailor's hammock.
A Must-See for History and Maritime Enthusiasts
The Maritime Museum in Amsterdam offers a fascinating glimpse into the world of Dutch maritime history. With interactive exhibitions, a historical setting, and the opportunity to board a replica of a VOC ship, the museum provides an unforgettable experience for visitors of all ages.
Experience the wonders of the sea and discover maritime history at the Maritime Museum, Amsterdam!
Furthermore Maritime Museum is near the following sights: VOC Ship Amsterdam (±90 m), NEMO Science Museum (±350 m), Resistance Museum – WWII (±500 m), Trade Unions Museum (±500 m) & Micropia (±550 m).
For information:
Kattenburgerplein 1, Amsterdam
tel. +31 205 232 222
web.
More information