Oude Kerk (Old Church) - Museum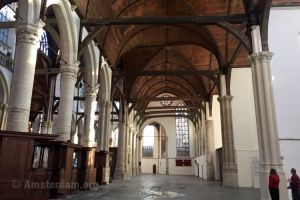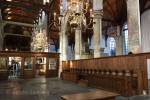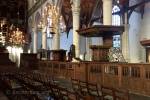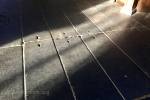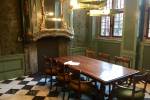 Located in the beating heart of the historic city center, stands the oldest building of Amsterdam: the Oude Kerk (Old Church). Its origins date back to a modest wooden chapel around 1213. Over the years, this structure evolved and in 1306 a stone church was consecrated.
Historic Tales and Architectural Splendor
Upon entering, you are greeted by the majestic Gothic structure. This lively spot for contemporary art hosts two major art commissions annually and an extensive public program, allowing visitors to explore both the historical and artistic facets of this place.
Wander around the church space, explore the unique historical style rooms, and immerse yourself in the serene and sober atmosphere that arose after the iconoclasm in 1566. It is an oasis of peace and reflection amidst the bustling energy of the city.
A Final Resting Place for Legendary Figures
The venerable walls of the Oude Kerk enclose the final resting place of 10,000 Amsterdammers, including the gravestone of Saskia van Rijn, the first wife of Rembrandt. Admire also the grave monuments of famous sea admirals, and discover the beautiful organ from 1728 and a historical pulpit from 1640.
Plan Your Visit
The Oude Kerk is an architectural masterpiece and a window into the past. Don't miss the chance to experience the harmony of the past in this historical jewel of Amsterdam. It is a must-visit for lovers of history, architecture, or modern art.
Furthermore Oude Kerk (Old Church) is near the following sights: Red Light District Walking Tour (±80 m), Red Light Secrets, Museum of Prostitution (±90 m), Museum Ons Lieve Heer op Solder (±125 m), Condom shop Het Gulden Vlies (±175 m) & Hop on Hop off Amsterdam bustour (±200 m).
For information:
Oudekerksplein 23, Amsterdam
web.
More information