Venustempel Sex Museum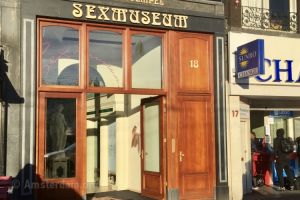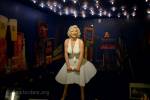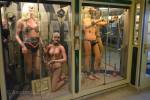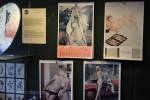 The museum about a sensitive area of human sexuality is located in the busiest spot of Amsterdam, at the Damrak street, just in front of the Central Station, in the real middle of the traffic madness.
Once you get inside, you realize that the Sex Museum tries to combine their rich collection of artifacts with the elements of the attraction park. Its full name is Sex Museum – "The temple of Venus". In reality, you will see the plaster figure of Venus at the entry and the full size wax figures of Mata Hari with her male partners and Marilyn Monroe, obviously with the air constantly pumped under the actress skirt. Two huge plastic phalluses standing erect will give you an unusual photo opportunity because you are allowed to photograph throughout the whole exhibition.
In each of the museum tiny rooms, different muffled noises from the hidden speakers will accompany your visit. The rooms have different names – Mata Hari, Marquis de Sade, Rudolf Valentino, Oscar Wilde, Marquise de Pompadour and so on. In the Marquis de Sade room the repetitive sounds of the steam machine, mixed with woman's screams of joy come from the speaker on the ceiling. This old fashioned multimedia approach and a specific sense of humor as well as an outdated aesthetic of the museum interior, situates the Amsterdam Sex Museum somewhere near the provincial market fair.
Nevertheless, we suggest that you should see through the aesthetics of the presentation and appreciate the collection, which is rich and interesting. The Sex Museum throughout more than 20 years of its existence, not only managed to collect many hundreds of interesting pieces of art, unique objects and rare old photographs, but avoiding bluntness of pornography managed to bring them together in an organized and interesting way.
The feel
A rich and interesting collection of the objects about the human sexuality: art as well as photographs, china, figures, plates, arms and many other items – all that composed in sometimes a bit old-fashioned presentation. If you are interested in the subject – a must.
Furthermore Venustempel Sex Museum is near the following sights: Rederij Plas (±30 m), Hop on Hop off Amsterdam bustour (±80 m), City Sightseeing Amsterdam (±100 m), Stromma Cruise (±200 m) & Museum Ons Lieve Heer op Solder (±200 m).
For information:
Damrak 18, Amsterdam
tel. +31 206 228 376
web.
Website